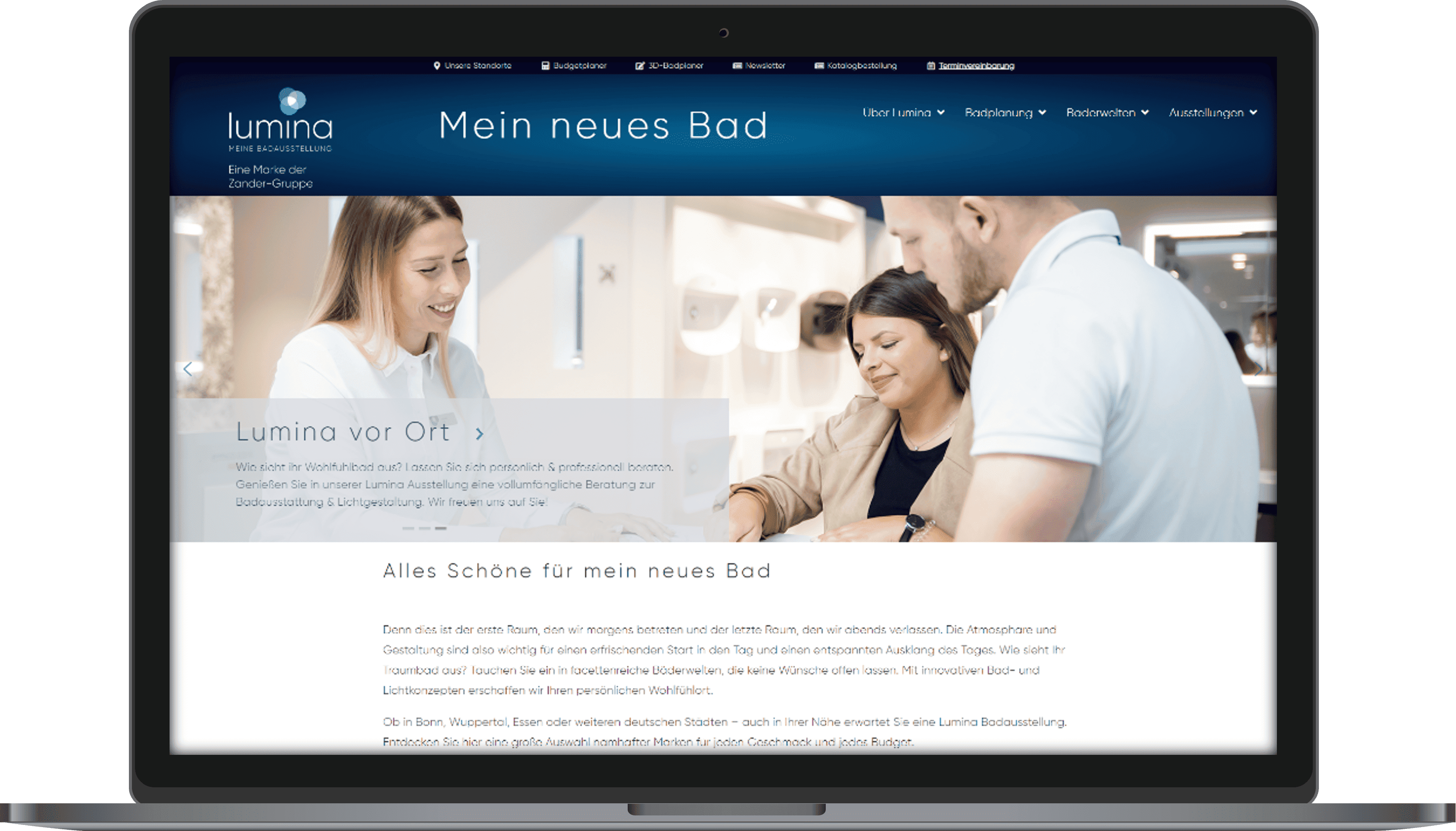 From the company to the end customer and on to your business partner. Generate valuable B2C2B projects via social media and Google that benefit you, your business partner and the end customer.
From the company, to the end customer, to the business partner
Give your business partners valuable leads that you cannot use yourself! Business partners can be craftsmen, workshops etc., i.e. implementing companies.
Lead qualification & management
Zander Digital Services has already successfully implemented various B2C2B projects with the ZANDER GROUP, especially in connection with the Lumina bathroom exhibition, a brand of the ZANDER GROUP.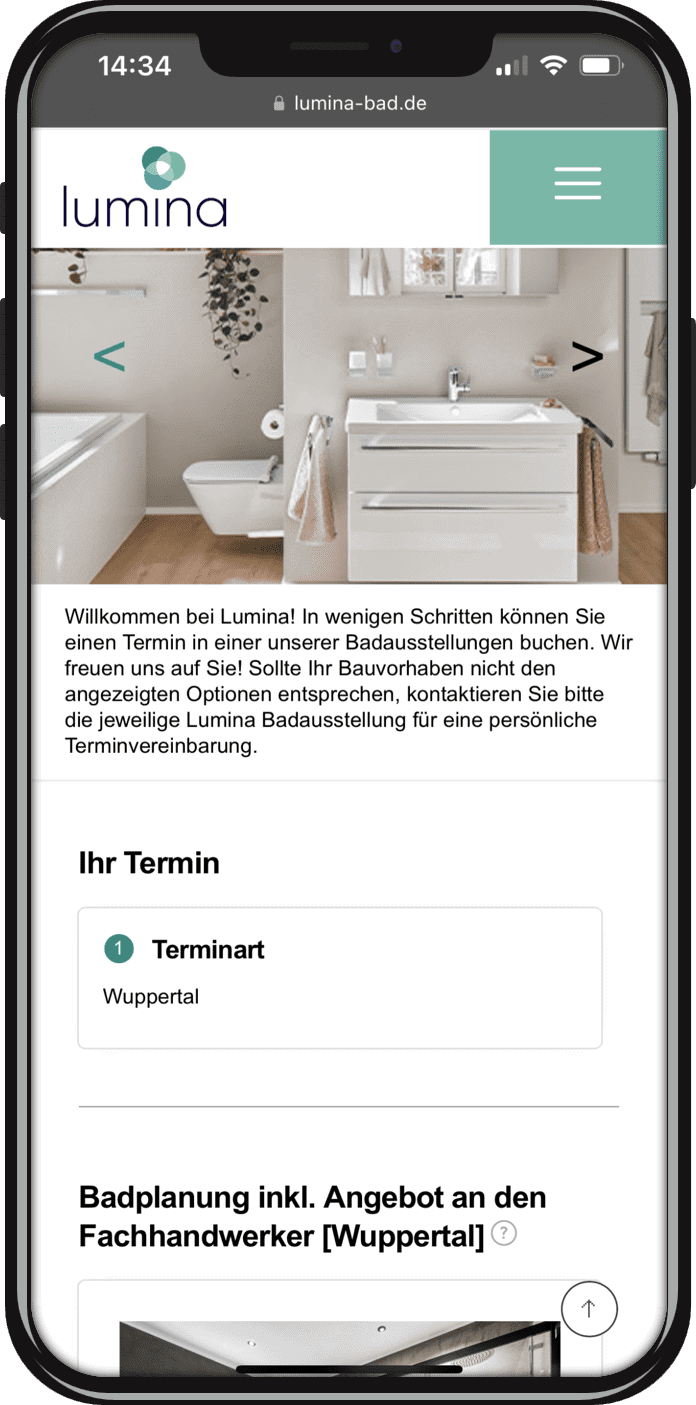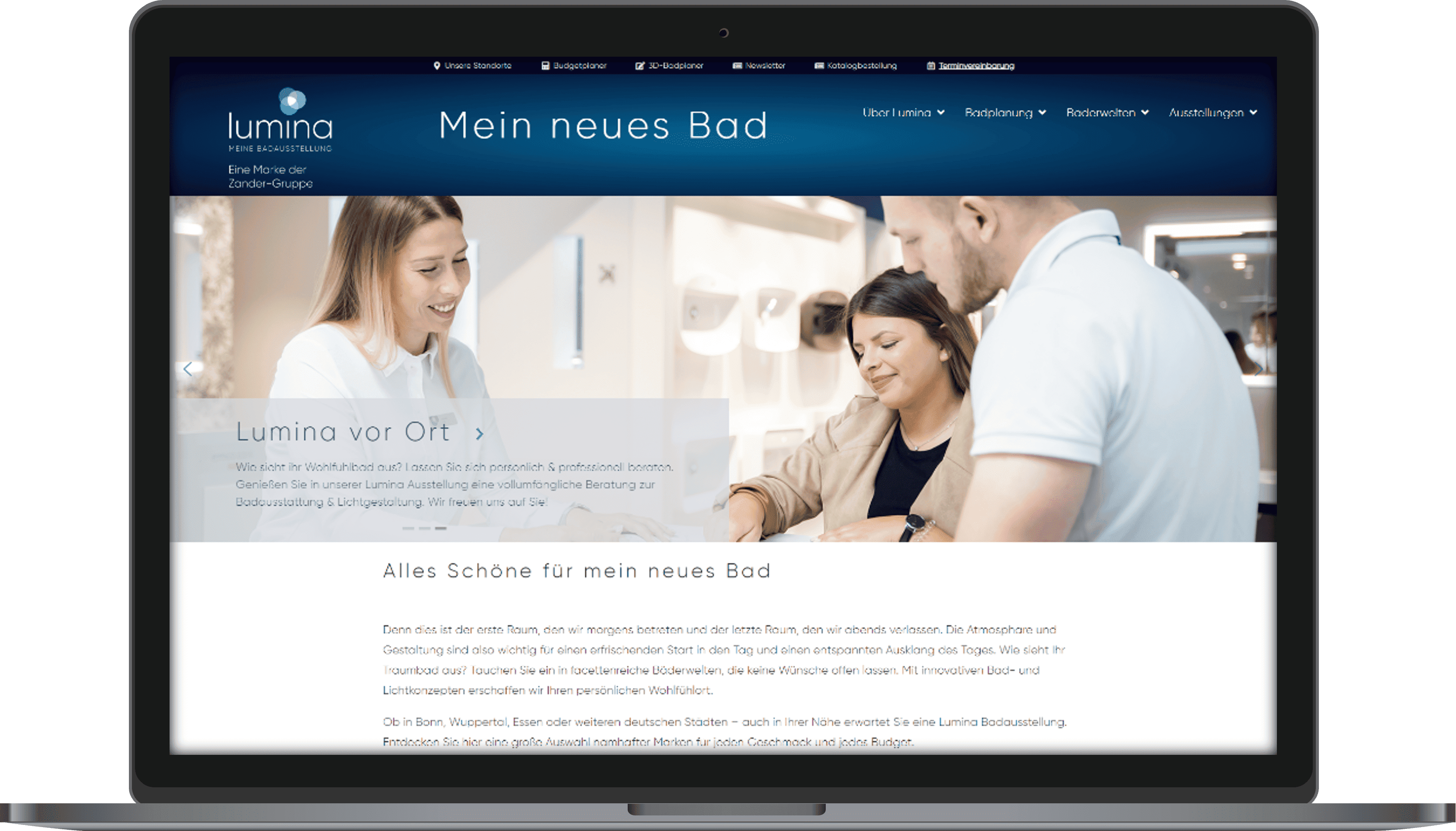 Zander Digital Services konnte mit der ZANDER-GRUPPE bereits diverse B2C2B Projekte erfolgreich umsetzen, vor allem im Zusammenhang mit der Lumina Badausstellung, einer Marke der ZANDER-GRUPPE.
Don't just leave your traffic behind. Use it! You, your business partners and the end customer will benefit. A win-win-win situation
The end customer is interested in a topic and requests advice from the wholesaler.
The wholesaler generates the end customer's data via a form.
The wholesaler qualifies the generated lead.
The wholesaler passes lead on to the business partner.
The business partner contacts the end customer and takes care of their requests.
The business partner reports to the wholesaler on the further progress of the lead and whether a contract has been concluded.
During the entire process, there is a permanent status query between the systems.
The processed data from the B2C2B process is permanently synchronised with the customer relationship management software.
Der Geschäftspartner reportet dem Großhändler den weiteren Verlauf des Leads und ob es zum Vertragsabschluss gekommen ist.
One process, everyone benefits
Learn how you and your partners as well as end customers can benefit from the B2C2B process!
In 3 steps to your solution
We take over the following tasks for you when setting up your B2C2B process.
Generating end-customer leads via Google Ads and social media advertising.
Integration of the technical process on your website and in your database.
Permanent monitoring of success and systematic analysis of the data obtained.
We support you in your individual B2C2B process!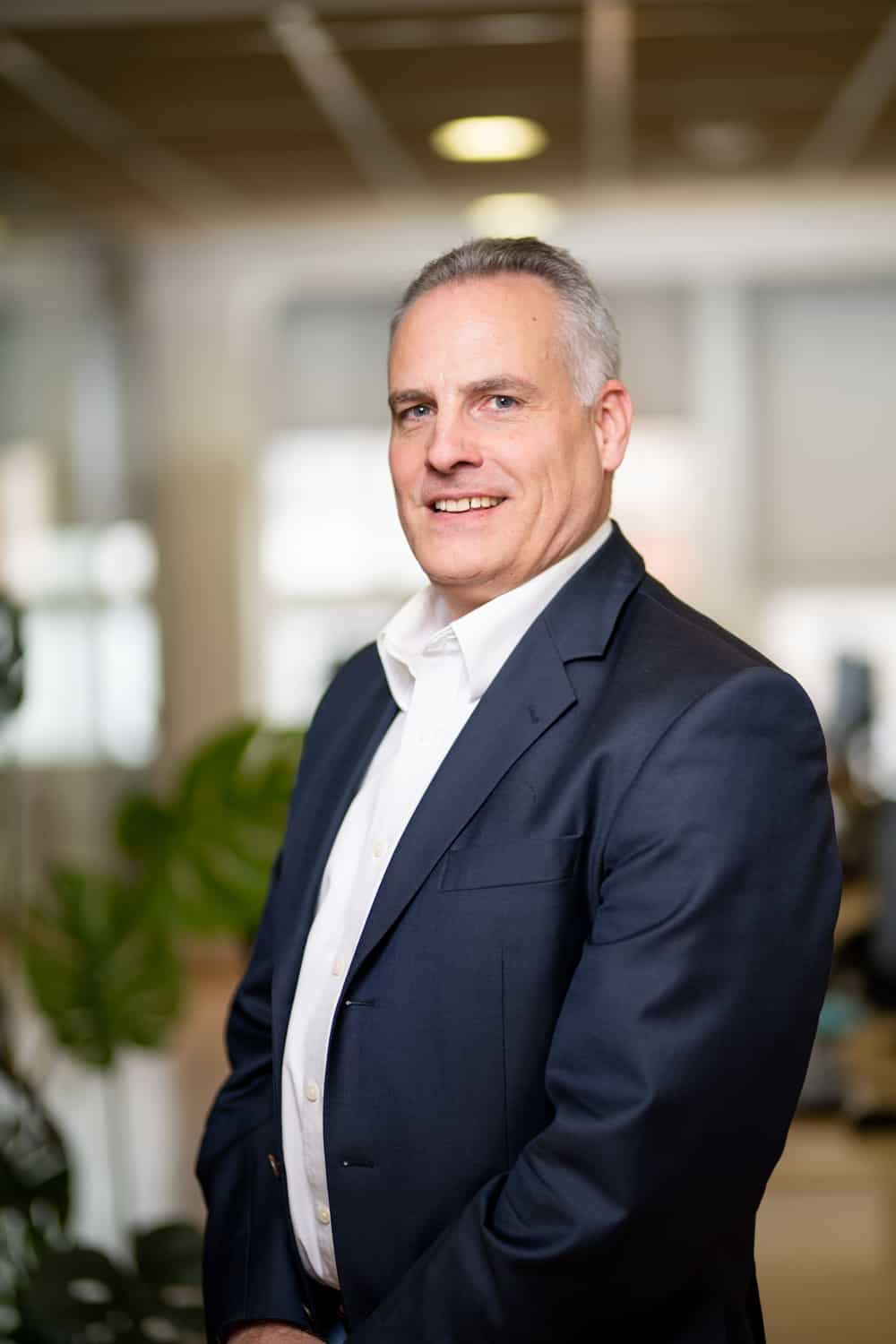 Arrange a non-binding consultation appointment with us, during which we will identify the areas in which we can provide you with professional support!