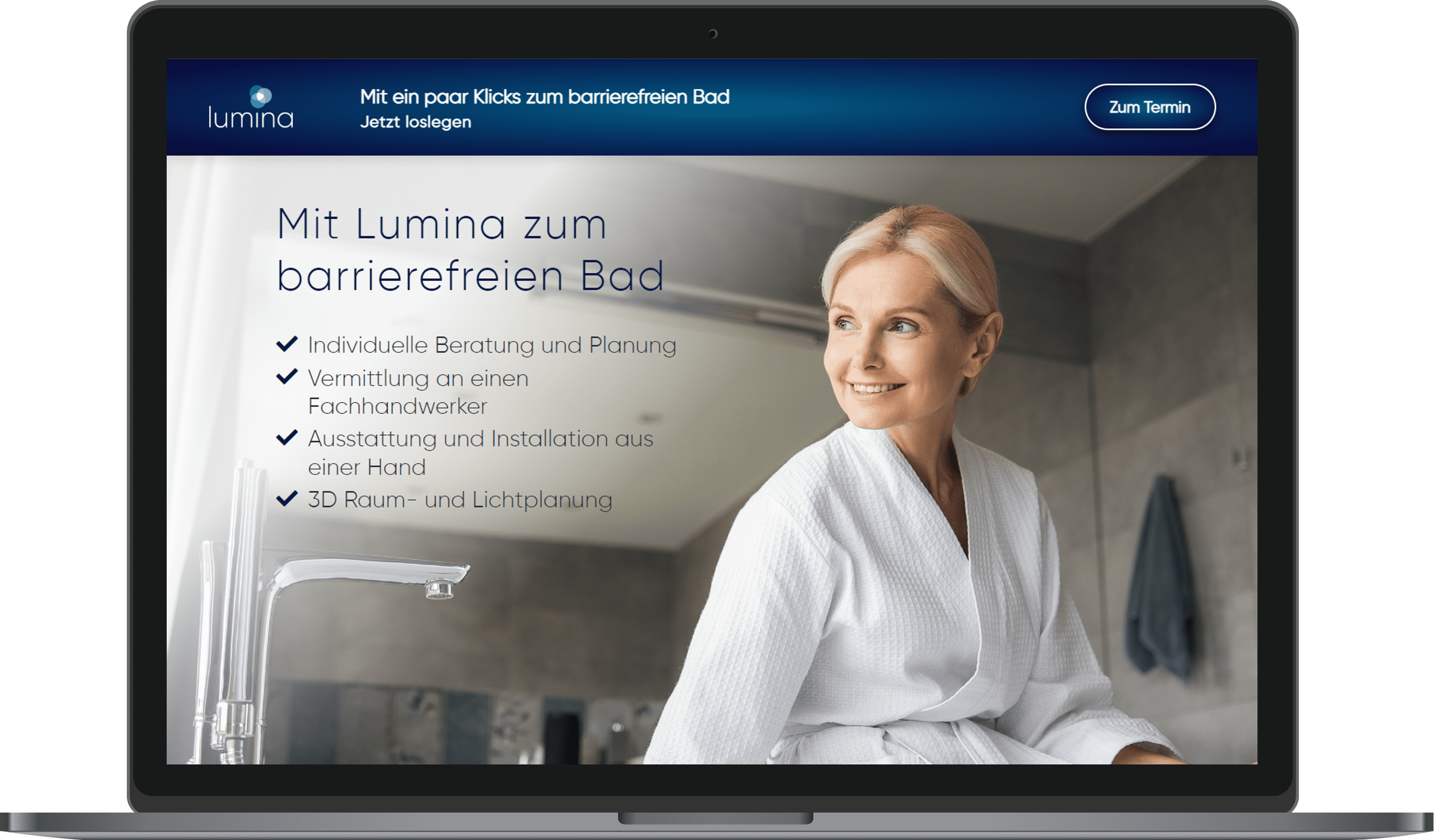 From the company to the end customer and then on to your business partner. Generate valuable B2C2B projects via social media and Google that benefit you, your business partner and the end customer.
From the company, to the end customer, to your business partner
Pass on valuable leads that you can't use to your business partners! Business partners could be craftsmen, workshops, etc., i.e. companies that execute projects.
Lead Qualification &
Lead Management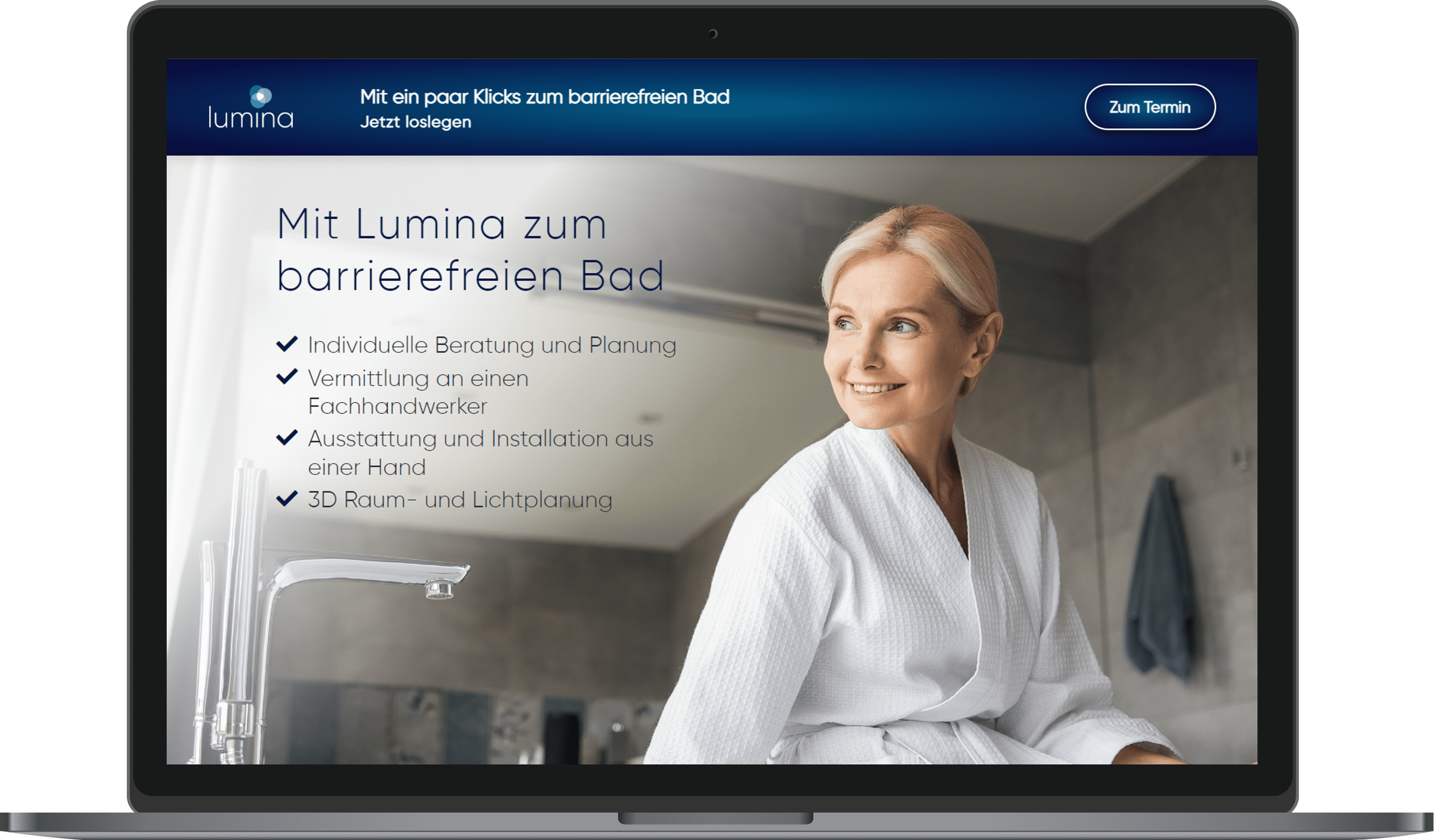 ihr-barrierefreies-bad.de
Zander Digital Services has already implemented various B2C2B projects. Among them is consultation on barrier-free bathrooms at Lumina, the bathroom showrooms of the Zander Group.
B2C2B – A Simplified OUTLINE
Don't just leave your traffic hanging. Utilise it! It benefits you, your business partners and the end customer. A "win-win-win" scenario.
The end customer is interested in a specific service or product and approaches the wholesaler for information.
The wholesaler generates end customer data via a form.
The wholesaler qualifies the generated lead.
The wholesaler passes the lead on to the business partner.
Your business partner contacts the end customer and takes care of their request.
The business partner reports to the wholesaler how the lead was dealt with and whether a contract was concluded.
One process, everyone benefits
One process, everyone benefits
Learn how you and your partners as well as end customers can benefit from the B2C2B process!
In 3 steps to your solution
We take over the following tasks for you when setting up your B2C2B process.
Generation of leads from end customers via Google Ads and social media advertising
Integration of the technical process into your website and database
Success control and analysis of the data obtained.
We support you in your individual B2C2B process!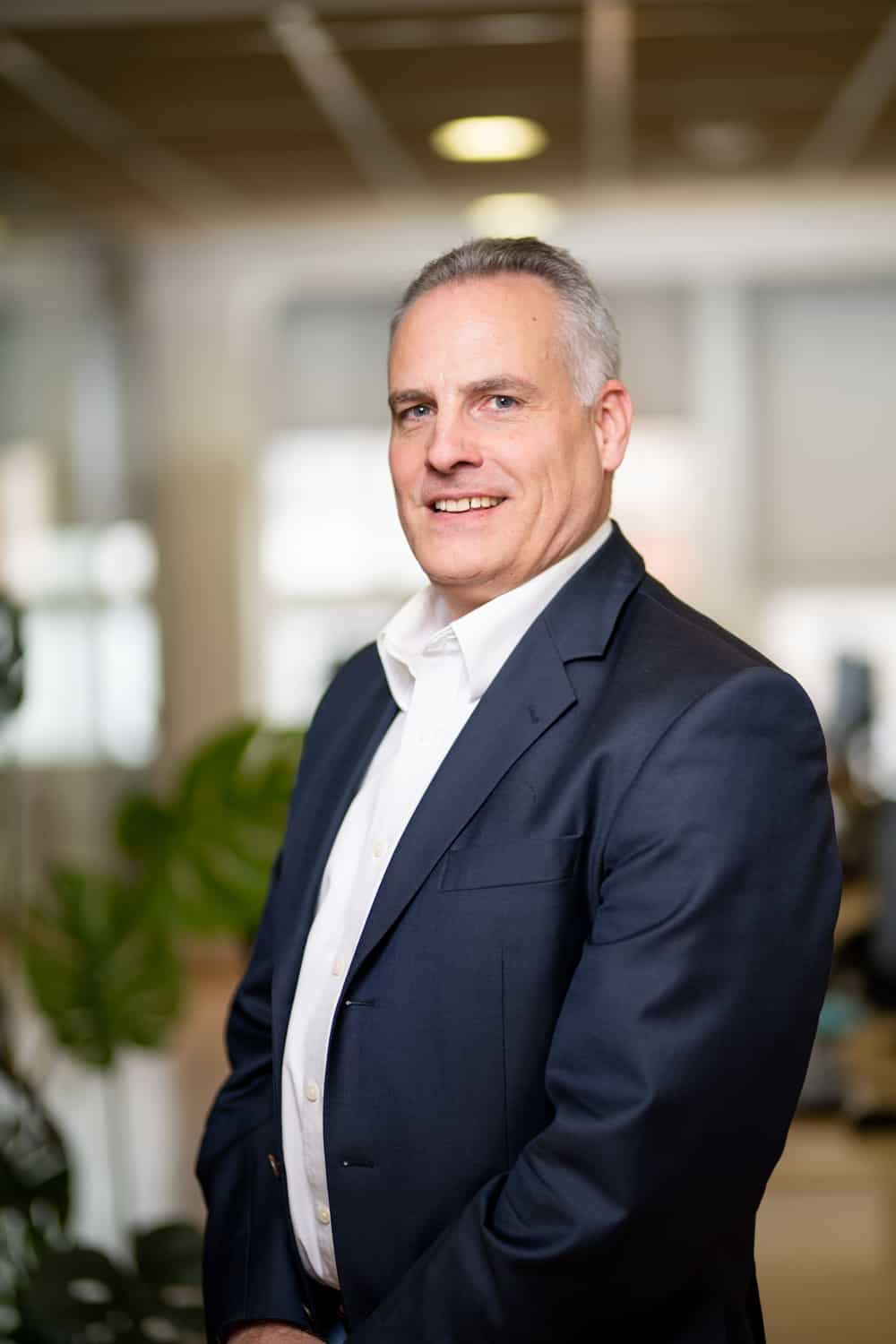 Arrange a non-binding consultation appointment with us, during which we will identify the areas in which we can provide you with professional support!